About Us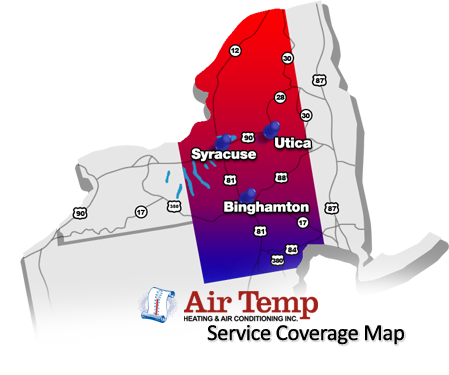 Everyday that we conduct business, we look for better ways to serve our customers and to operate our organization. We view everyday as a new opportunity to exercise our high standards of honesty, integrity, and effectiveness.
From the tallest skyscrapers to schools in small towns...from multi-use commercial developments to a community hospital...from high tech manufacturing facilities to the neighborhood mini-mall... Air Temp can repair any problem, overcome any dilemma and respond to the special needs each unique building or facility demands. Air Temp pledges that we will meet your needs professionally - in a way that will insure complete customer satisfaction.
Customer Relationships
A different approach from other mechanical service contractors. Air Temp is interested in becoming your partner in achieving a reduction in your facility's owning and operating costs. We are so confident in this approach, we will actually perform a financial analysis for you to determine where your costs are today versus what your costs would be with our program. Until we can show you an overall savings between your current methods and our program, Air Temp will not ask for your business. That is a promise. Let's build a relationship together, take the financial analysis today.
Partner With Us
As the challenges building owners and managers face today are becoming ever more enormous and complex, the value of a single source of accountability becomes ever more apparent. By partnering with us you get the satisfaction of knowing that every job you hire us for will be completed correctly the first time and you'll know that your HVAC system is operating at peak efficiency year around. Call us today for a complimentary quote or visit our information request form to get started.